Je vous en parlais il y a peu, un nouveau jeu-concours pour gagner...
I told you few days ago, about a great giveaway...
... ce superbe Charm Pack de chez Fat Quarter Shop !!
... this gorgeous Charm Pack from Fat Quarter shop!!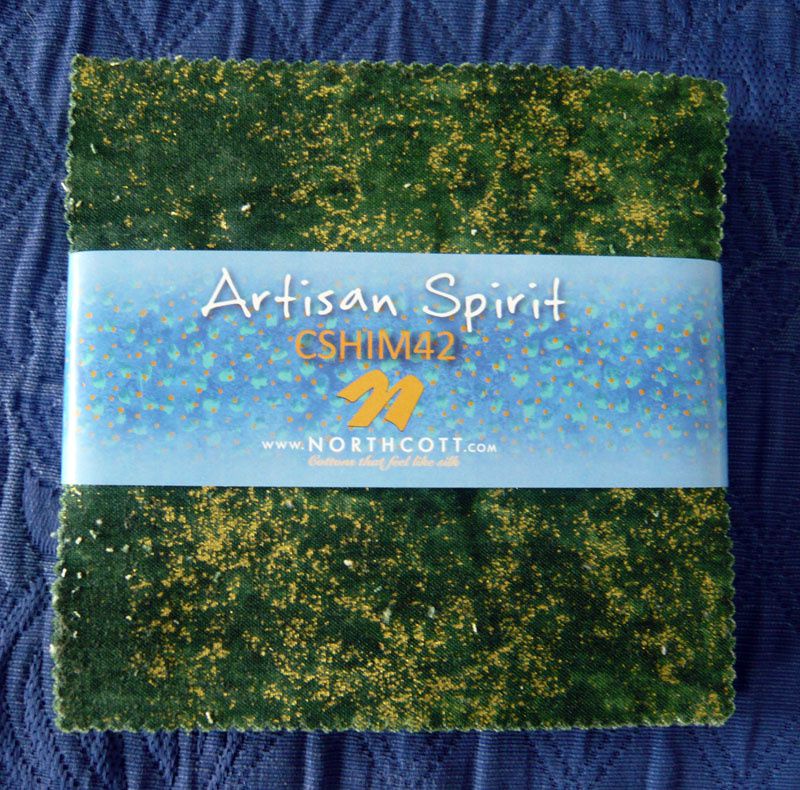 42 carrés de 12,5 cm !
42 5'' squares!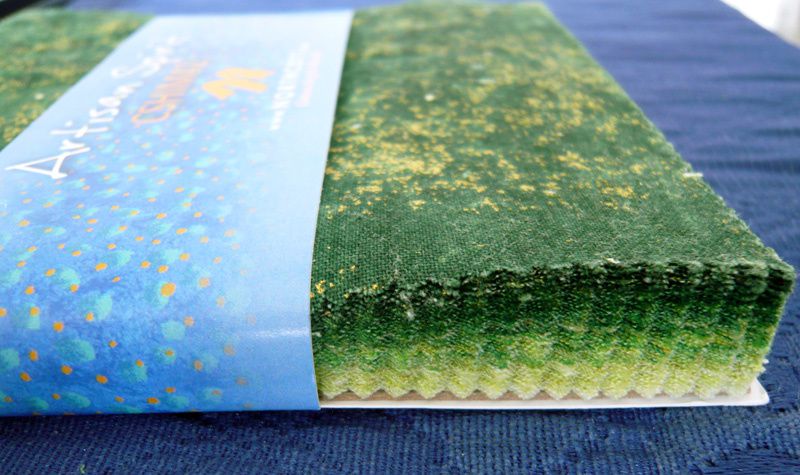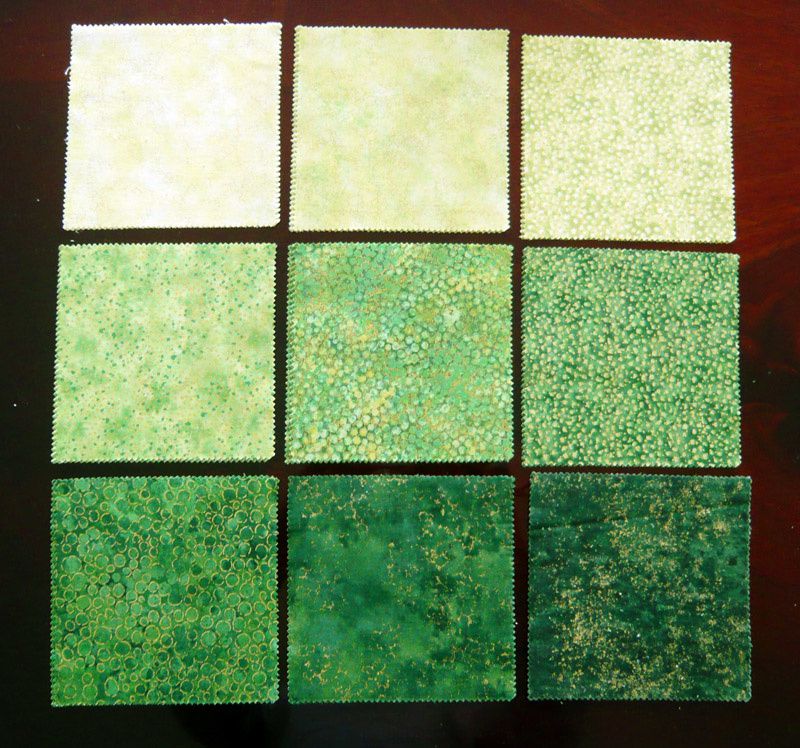 Voilà le détail du contenu du Charm Pack :
Here is what's inside this Charm pack: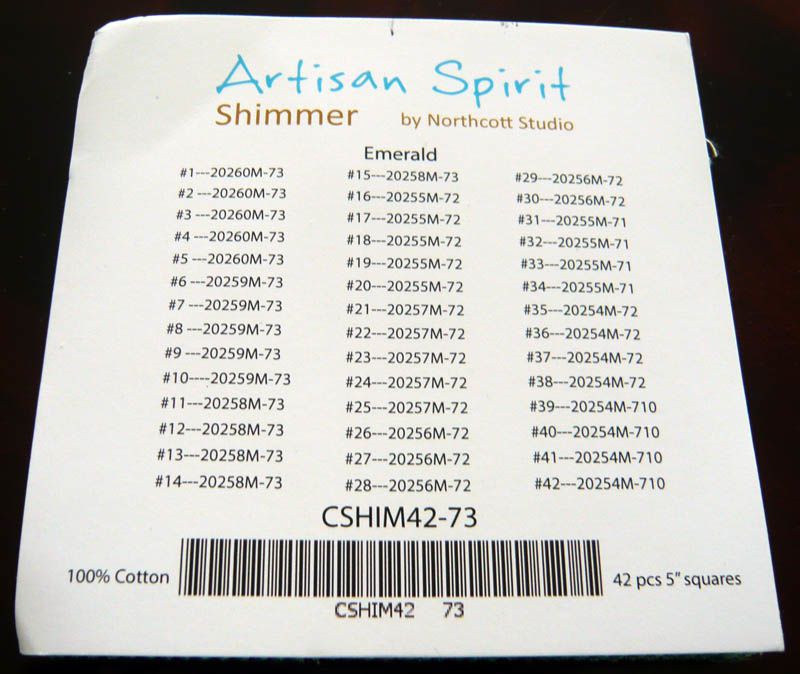 Les tissus sont magnifiques, de très beaux verts avec des touches métalliques. Très beau coton, parfait pour le patchwork.
Those fabrics are wonderful, beautiful green color with metalic patterns. Great cotton, perfect for quiltmaking.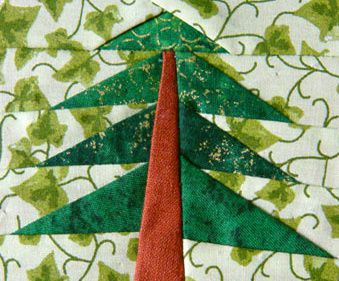 Maintenant, gagnez ces tissus !
Now to the giveaway!
Tout le monde peut jouer.
Suivez les instructions du grand tableau ci-dessous
("per day" signifie que vous pouvez jouer une fois par jour, tous les jours, jusqu'à la fin du giveaway : des chances supplémentaires de gagner !)
This is open to everyone.
Use the widget below to enter the giveaway.
("per day" means you can click every day, until the end of the giveaway: more chances to win!)
Participez maintenant, jusqu'à dimanche 21 juin, 17h.
Le gagnant sera contacté par mail.
This giveaway ends on Sunday, June 21th, at 5 pm GMT+1.
The winner will be contacted shortly after by email.