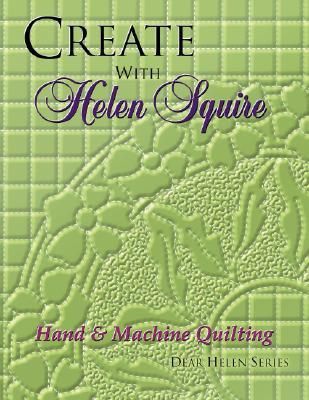 Squire, Helen. Create with Helen Squire : hand & machine quilting. Paducah, KY : American Quilters Society, c1999.
Ce livre peut être utilisé comme un recueil de motifs, avec plus de 80 modèles adaptables : courbes, lignes, fleurs, silhouettes, et grilles. Certains sont plus particulièrement dédié au quilting main, d'autres machine.
Ou suivez les conseils de l'auteur pour créer vous-même facilement vos propres motifs.

This edition can be used simply as a pattern book, with more than 80 versatile patterns: curves, lines, flowers, silhouettes and grids. Some are for hand quilting, and some for machine.
Or you can follow Helen Squire's hints to discover how easy it is to design your own quilting patterns.