3 articles avec celtique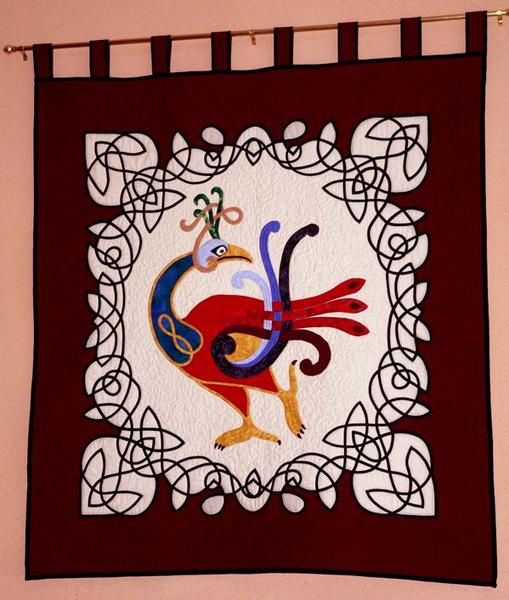 Celtique, 41.3" x 49.2" (105 cm x 125 cm), 2007
Appliqué main, quilté machine. Hand appliquéd, machine quilted.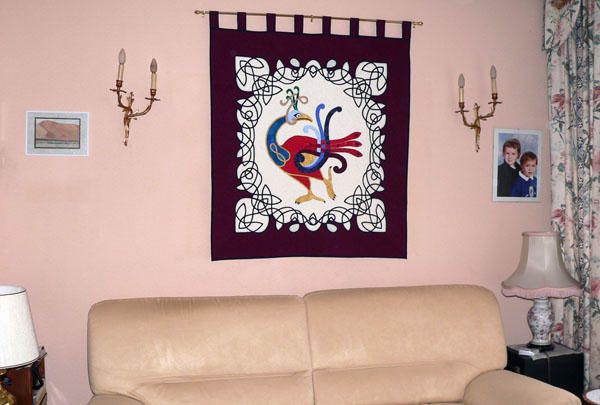 Mon modeste ouvrage trône en bonne place dans le salon de Claudine, la maman de mon chéri.

My quilt is in a very good place in the living room of my mum-in-law, Claudine.

Je me lance dans un nouveau projet : un celtique. I have a new project, a celtic quilt.
C'est le modèle du coq, qui apparaît sur la couverture d'un Magic Patch. This is the cover of the Magic Patch magazine :

J'ai reporté le dessin sur le tissu... quel boulot ! Mais j'ai hâte de continuer !
I draw the design on the background fabric... What a job! But I'm so excited and impatiente to continue!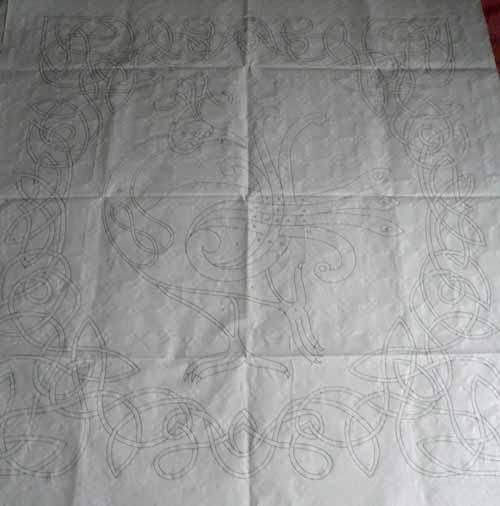 Pour suivre l'évolution : To follow the work in progress: